Fashion is Art: Up-cycled Fashion Designs by Local Artists
Now through April 28, 2019
---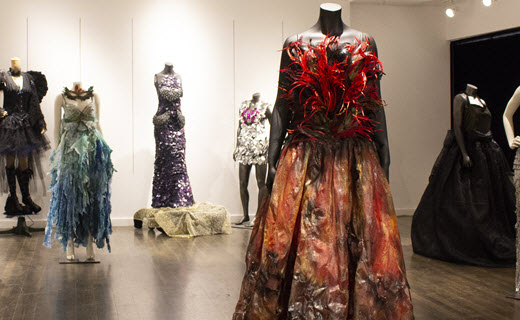 Fashion Outlets of Niagara Falls, USA is partnering with the Niagara Arts and Cultural Center to display the designs of Brook D'Angelo, Kyle-LynnTuttle, Caedyn Metz, Danielle Grace Depalma, Glen Miller, and Mary Grace Ohrum. The fashion designs display, dubbed "Fashion is Art," features sustainable designs that have been created through the use of recycled, everyday materials, such as garbage bags, Keurig pods, plastic forks, packaging, and more.
Fashion is Art designs will be displayed across from Tommy Hilfiger, located at Mall Entrance 2, from April 19 through April 28.
*COMING SOON* Bath & Body Works with NEW White Barn Candle Shop
Now through April 30, 2019 | Bath & Body Works
Pardon Our Dust Bath and Body Works is expanding to include the NEW White Barn Candle Shop. For now,...
Recycle Your Textiles at H&M
Now through May 3, 2019 | H&M
Bring your bag of unwanted clothing to a cashier at the Fashion Outlets H&M store. For every bag...