Donuts and Milk with Santa
December 11, 2021 9:30 AM - 10:30 AM
|

The Food Court
---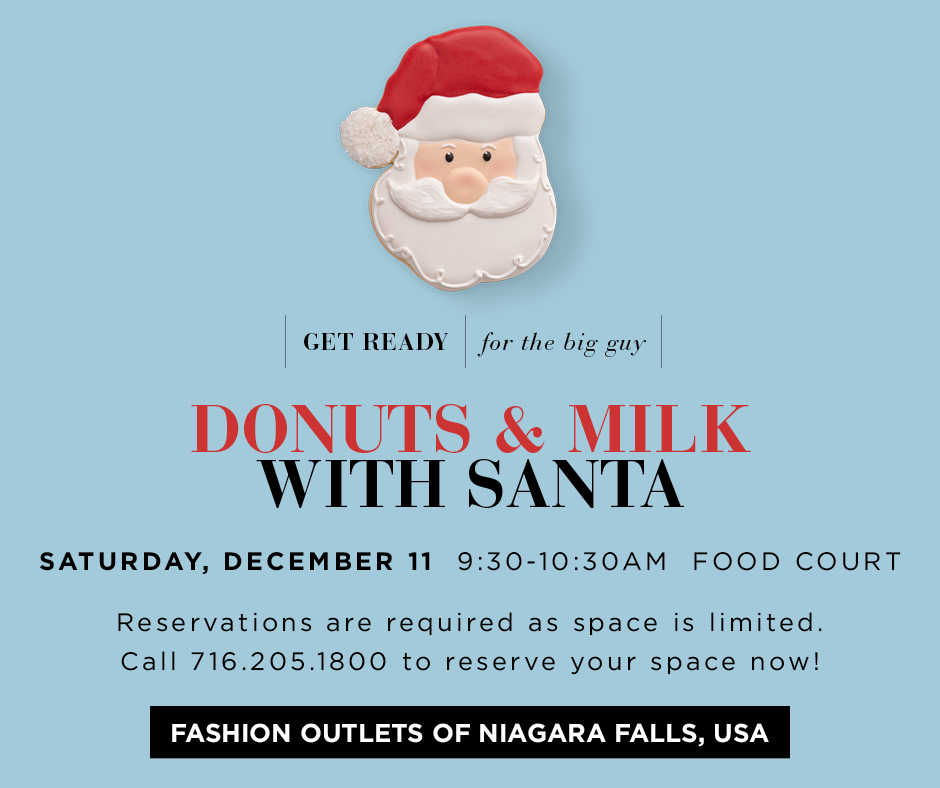 Join us on Saturday, December 11 from 9:30 - 10:30AM in the food court for a special visit with Santa.

Donuts and milk will be available for everyone during story time read by the big guy himself!

We will also have additional surprise guests that you are not going to want to miss.

Reservations are required as space is limited. Call 716.205.1800 to reserve your spot TODAY!

Pet Night Pictures with Santa
December 6, 2021 3:00 PM - 7:00 PM
Pet nights - Bring your furry friends to take a photo with Santa on 12/6 from 3pm -7pm
Pet Night Pictures with Santa
December 13, 2021 3:00 PM - 7:00 PM
Pet night - Bring your furry friends to take a photo with Santa on 12/13 from 3pm -7pm