PUMA x First Mile: Plastic into Product
Now through July 31, 2020
| PUMA
---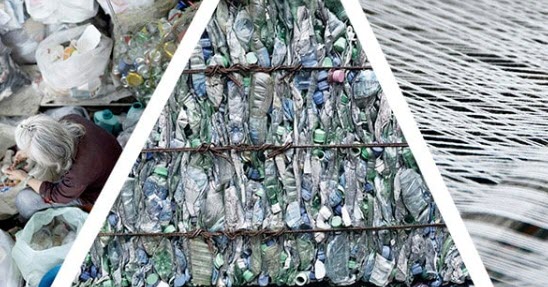 Shop the PUMA x FIRST MILE Collection, Today!
PUMA x FIRST MILE isn't just about turning plastic into product. This is a collection rooted in social impact and human connection—one that threads people together around a decision to do better.
1. Plastic Collection:
First Mile collectors source plastic bottles from communities in Haiti, Honduras, and Taiwan to trade at local plastic collection centers.
2. Collection Center:
Once prepped and bundled, the bottles are transported to a recycling facility for processing.
3. Recycling Facility:
Recycling facilities grind the bottles into plastic flakes which are then extruded into pellets. Caps and labels are removed to prevent contamination from any non-PET materials.
4. Fiber Making & Texturizing:
The pellets are turned into fine strands, then texturized into a soft fiber.
5. Yarn Spinning:
Fibers are spun and further texturized to create a more substantial strand of yarn with optimal feel and flex.
6. Fabric Manufacturing:
First Mile yarn is woven or knit to create fabrics and textures for products that truly empower from the first mile forward.
Tory Burch- Now Hiring!
Now through June 30, 2020
Niagara, NY we have some exciting opportunities for you to join our new team! We are currently looki...
Cele-BEAR-ate with Build-A-Bear Workshop
Now through December 31, 2020 | Build-A-Bear Workshop
Plan your next cele-BEAR-ation with Build-A-Bear Workshop! CLICK HERE for more details! Party Packa...