November 28, 2019 through November 29, 2019
---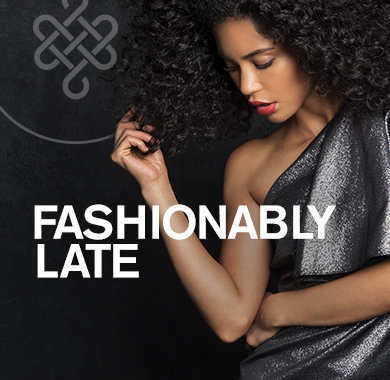 Fashion Outlets of Niagara Falls, USA will be open on Thanksgiving Day starting at 8pm to Friday, November 29th at 2am.
Fashion Outlets will reopen doors to shoppers on Black Friday, November 29th at 7am - 9pm.
Get here early Thanksgiving night in order to receive an exclusive swag bag which is available on a first-come-first-serve basis for the first 100 shoppers. Each swag bag will contain a mystery retailer gift card, valued anywhere from $10 to $100, along with special offers, a Fashion Outlets savings pass and more!!! Early bird shoppers must line up at the Mall Entrance #6 located near Saks OFF 5th. The first 100 people in line will receive a special bracelet that will be redeemed for a swag bag at the Fashion Outlets table located near Zales Outlet, immediately inside Mall Entrance 6. Swag bag distribution begins at the Fashion Outlets table at 8pm on Thanksgiving.

Plus, enjoy DJs spinning chart-topping hits while you shop til' you drop!
Enjoy exclusive sales and deals!
Visit our Sales page often to review a complete listing of retailer sales and offers. http://www.fashionoutletsniagara.com/Sales
OLD NAVY Outlet will be opening at 3PM on Thanksgiving, 11/28! Please use entrance #3, as the remainder of the mall will not be open until 8PM.
--------------------------------------------------------------
Details on the Fashionably Early event held on Black Friday morning can be found here:
https://www.fashionoutletsniagara.com/Events/FashionablyEarly2019
Exclusive sales and offers will be held all weekend long, November 29th through December 1st.
Join Our Customization Party
November 23, 2019 2:00 PM - 5:00 PM | TOMMY HILFIGER
Customize any T-shirt purchase with an exclusive holiday graphic* Plus, 20% off your purchase of $15...
Black Friday Sale
November 27, 2019 through November 29, 2019 | Piercing Pagoda
40% Off Everything $49.99 and Up at Piercing Pagoda! November 27-29, 2019 Valid November 27-29, 20...