NACC Art of Fashion Runway Show- Model Auditions
September 29, 2019 1:00 PM - 5:00 PM
|
Vans/Polo Ralph Lauren Court
---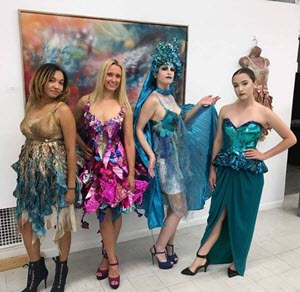 The NACC is seeking models for this year's Art of Fashion wearable art runway show, themed "Out of This World"!
Visit their table on September 29th from 1-5p to audition for a modeling spot and/or purchase tickets for the event.
Event on 11/16: Fashion Bazaar at 5pm / Runway at 6:30pm @ The Niagara Arts & Cultural Center
OUT OF THIS WORLD! Wearable Art Runway Show
A Red Carpet Event: wearable art pieces from a variety of fashion designers presented on the runway. These are not typical apparel, but rather a movable gallery where artists can push the boundaries of wearable art design.
Ticket Price:
General Admission: $30
Members and Students: $20
Paint Your Pinkie Pink
September 16, 2019 through September 20, 2019
September 16-20 10a-1p Nike/Guess Accessories Hallway Breast Health Peer Educators from Niagara F...
Cele-BEAR-ate with Build-A-Bear Workshop
Now through December 31, 2019 | Build-A-Bear Workshop
Plan your next cele-BEAR-ation with Build-A-Bear Workshop! CLICK HERE for more details! Party Packa...