Customized Footwear by Olivia Luciani
---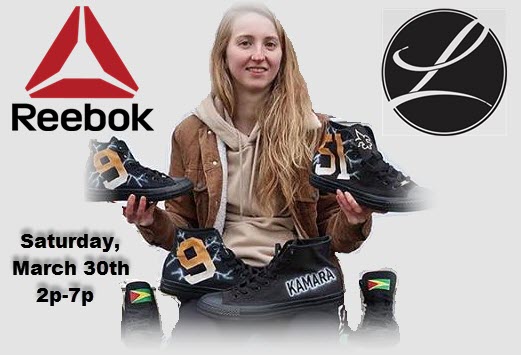 Visit the Reebok store on Saturday, March 30th from 2-7p!
Laced by Liv Event
Buy a discounted Reebok shoe and receive a discount on customization by Olivia Luciani.
Check out her Facebook and Instagram for design ideas!
Walk-ups are welcome. Appointments encouraged.
Please call the store at (716) 297-8185 for details!
Sweet Sneaks Starting at $39.99
Now through April 3, 2019 | Famous Footwear
Vist Famous Footwear from 2/28/19-4/3/19 and score some sweet sneaks starting at $39.99!! See store ...
*COMING SOON* Bath & Body Works with NEW White Barn Candle Shop
Now through April 30, 2019 | Bath & Body Works
Pardon Our Dust Bath and Body Works is expanding to include the NEW White Barn Candle Shop. For now,...