Disney Store- Toys for Tots
---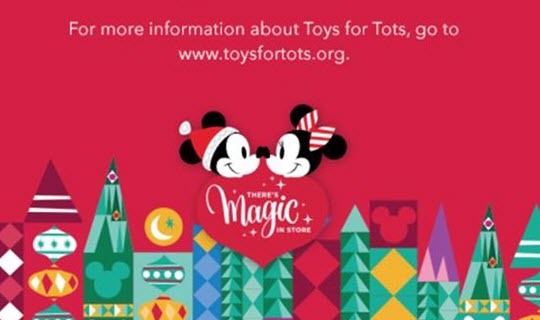 From November 29th- December 15th, for every new, unwrapped toy donated at the Disney Store in the U.S. or online, Disney Store will donate $5 to Toys for Tots up to $1 million!
$10,000 Grand Prize Holiday Giveaway
Now through December 20, 2018
Have you had something on your wish list that you never ended up getting? Well keep it on there beca...
Disney Store- Holiday Wishes
Now through December 23, 2018 | Disney OUTLET
Now through 12/23/18, visit us in store every evening at 7pm for a magically fun event! Mickey &...