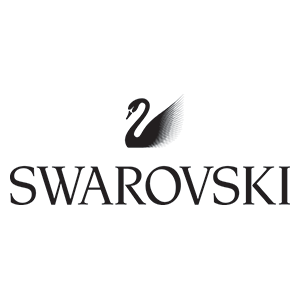 SWAROVSKI
Swarovski delivers a diverse portfolio of unmatched quality, craftsmanship, and creativity. Founded in 1895 in Austria, Swarovski designs, manufactures and markets high-quality crystals, genuine gemstones and created stones as well as finished products such as jewelry, watches, accessories, crystal home collectables and lighting.
March Promotions
Valid from March 1, 2018 to April 2, 2018
Swarovski March Promotions (March 1st to April 1st ) Newly Retired 2017 Collection 20%-30% OFF Doorbuster:   $39 Rose Gold Forward Bangle Reg. $149 $19 Crystalline Lady Pen, Clover Reg $50 $39-$29 Crystallized Boxed Necklaces Reg. $299-$89 While Supplies Last 75% OFF Atelier & Statement Jewelry 60% OFF Hoop Earrings 50% OFF Necklaces, Bracelets, Rings, Sets, Accessories, Watches, Men's, Lola & Grace Collection and Crystallized 40% OFF Earrings & Pens 30% OFF Crystal Living $99 Select Statement Necklaces Reg. $249 -$399 Price Point Deals At $10, $19, $29, $39, $49, $99, $125 *These offers cannot be combined with any other coupon offer, excludes Full Margin, Doorbusters, and Promo Price Buckets. Price are subject to change at any time without notification. Please call us if there is anything you want us to hold or if you would like to schedule a shopping appointment with your Swarovski Sales Consultant! 716-297-3960 Hope to see you soon!
---