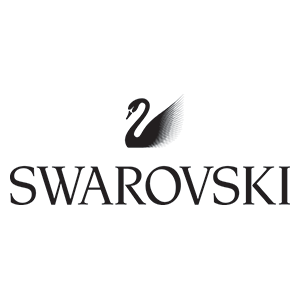 SWAROVSKI
Swarovski delivers a diverse portfolio of unmatched quality, craftsmanship, and creativity. Founded in 1895 in Austria, Swarovski designs, manufactures and markets high-quality crystals, genuine gemstones and created stones as well as finished products such as jewelry, watches, accessories, crystal home collectables and lighting.
See full property >
October Promotions
Valid from October 12, 2017 to October 31, 2017
Swarovski October Deals* 40% OFF  All NEWLY Retired Pieces Doorbuster:   $19 V-Necklace Orig. $49 & Tennis Bracelets $39 Orig. $89 While Supplies Last Select Lola & Grace $5 & Select Crystallized $10 - $29 75% OFF Lola and Grace 60% OFF Atelier 20% Off Swarovski Production Price Point Deals $19, $29, $39, $49 Watches $125 - $149 40% Off Pens 40% Off Christmas Pieces L&G Make the Moment Collection  $10 or Buy 3 of More $5 each *These offers are not combinable with any other offer, Full Margin is exclude from all offers, offers are subject to change at any point without notification. Offers are outlet exclusive and will not be found at regular stores.
---